Certificates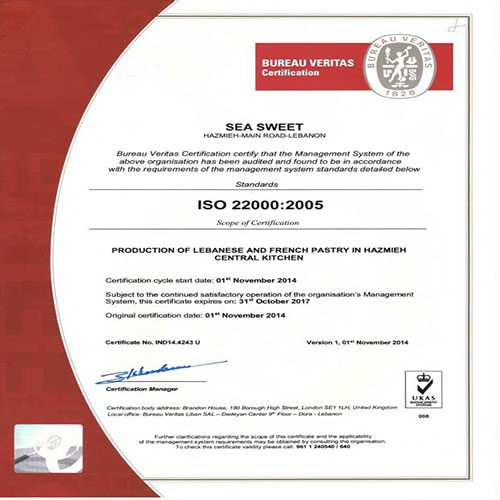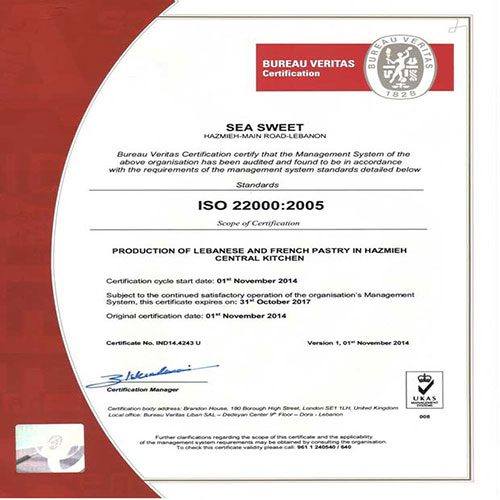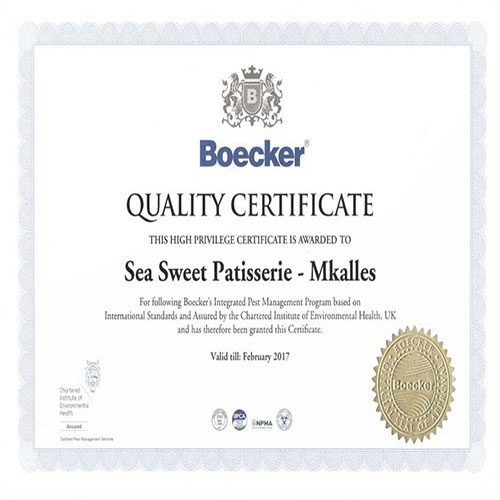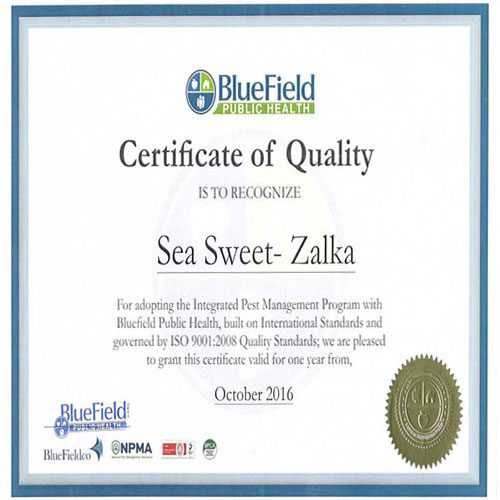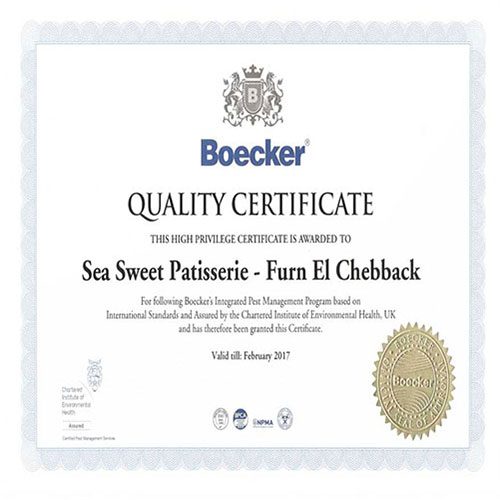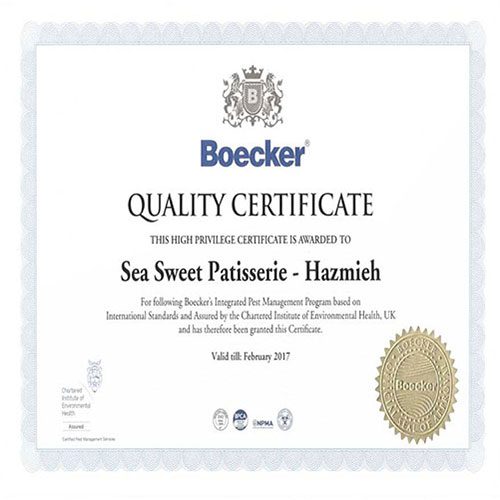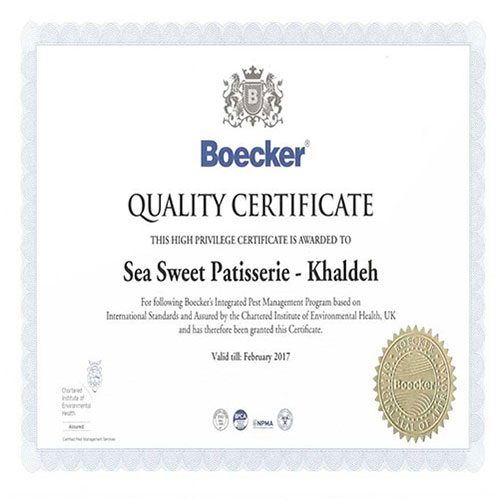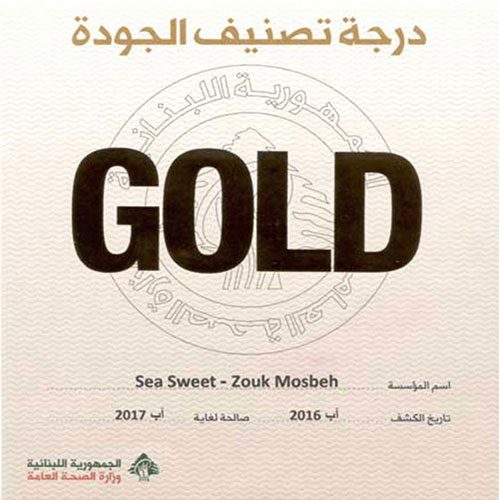 INTRODUCTION
Food Safety is one of our core values. Which is why we strive to fulfill all the requirements needed to achieve the ISO 22000:2005 - Food Safety Management. Our products are in compliance with applicable statutory and regulatory food safety requirements making them safe for the consumer. SeaSweet is a holder of Boecker's Platinum Award, which certifies and guarantees the safety of our food. We also achieved the Gold Grade Quality Rating
Preparation
We ensure safety and quality of our food from the very beginning. All preparation includes the adequate raw material that meet national and international standards. All of which are chosen carefully to satisfy the final taste.
Storage
One vital element to our success is our storage facility. We ensure safety, reliability & efficiency with all our equipment and operations. Our food is well maintained in high end machines & refrigerators in order to preserve the quality of our pastries.
Serving & Display
Served and displayed pastries are kept in adequate temperatures to maintain their quality and taste. Our customers can enjoy our wide variety of pastries, chocolate and ice cream that satisfy any craving.